Donate NowShop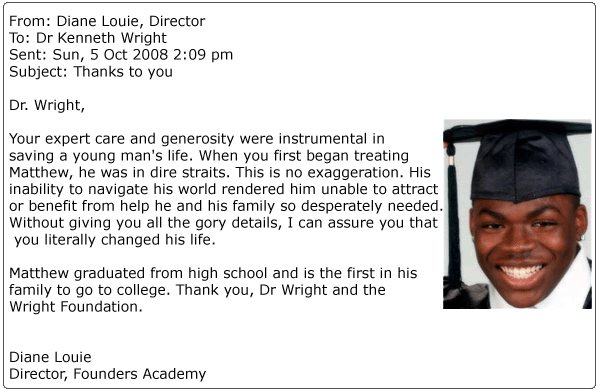 Our Foundation, the Wright Foundation for Pediatric Ophthalmology & Strabismus, is a non-profit 501(c)(3) organization that supports the eye care of disadvantaged children worldwide. Funding from the Wright Foundation supports the work of our Los Angeles Pediatric Eye Clinic for disadvantaged children and international missions.
Clinic for the Underprivileged
Los Angeles Pediatric Eye Clinic
Our Los Angeles clinic is unique as it provides optical, medical, and surgical treatment of underprivileged children with eye diseases; no child is turned away because of inability to pay. To our knowledge, there is no other pediatric eye clinic in the Los Angeles area that gives such comprehensive eye care to disadvantaged children. We also provide financial support to adults and children in need who require strabismus surgery.